4 Signs Your Online Reputation Is Hurting You
Having an excellent reputation is a core element of success in business. The online reputation of your company or brand is a crucial component to maintaining clients and increasing revenue. But what if you are not aware that your online reputation is hurting you? Having a clear picture of your standing on the internet can be critical to your performance as a brand. Visibility and trust are key factors when potential clients are choosing between you and your competitors. If your online reputation is hurting you, it is critical that you take action to repair it.
The following are some blatant signs of a bad online reputation. If you discover your reputation needs to be repaired, our team of consultants can help you improve your presence.
1. Loss of Business
No big surprises here – if you're losing business, chances are your reputation is hurting you. A company's online reputation is directly reflected by its sales volume. So, if you have noticed a drastic decline in revenue, it would be wise to look into your online reputation. It's likely that your company's online content (or lack thereof) is negatively impacting your business.
2. Direct Feedback
If you do an online search yourself or your business, and the first results are negative reviews, comments, or press, the public is telling you something about your brand. When customers are unhappy with your business, they will tell you! If you feel your business or brand is misunderstood, it may be time to listen to direct feedback and take steps to repair your image. An effective online reputation management firm can help you bury negative information further in search engines, and pull positive news to the top. Top results should highlight you or your business in a favorable light.
3. Difficulty Hiring and Recruiting Talent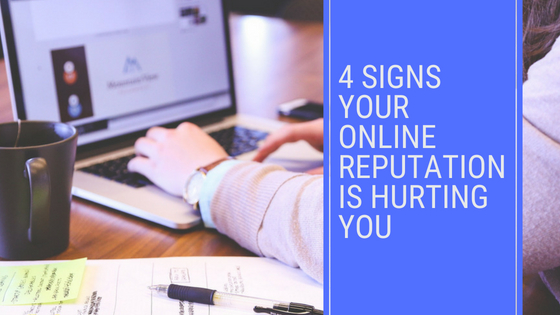 Talent will research your company online before interviewing for a job. It could be a red flag if you're experiencing difficulty hiring or recruiting talent. Potential employees will likely turn down the job if they discover your company has a bad reputation online. If quality applicants are hard to come by, it could be related to your reputation.
4. One Crisis Leads to Another
Bad reputation begets bad reputation. If you find you're caught in a cycle of negative press, with one crisis leading to another, your reputation is hurting you. A negative reputation left untreated festers. Taking responsibility and facing the problem head-on is the productive approach. If you're constantly facing catastrophe, it probably isn't a coincidence. Your reputation needs help.
A professional online reputation management firm can not only help you repair your bad reputation but can create a well-planned protocol for future crises.
What is Online Reputation Management?
Online Reputation Management (ORM) focuses on ensuring that the positive image of an individual or corporation is in line with the predetermined goals of their campaign. Suppressing negative information isn't the only factor in building a positive online presence. Brand consistency, content creation, and community engagement are all essential components of a healthy online reputation.
If you see the signs that your online reputation is hurting you, contact us today to set up a free consultation with a reputation management specialist.