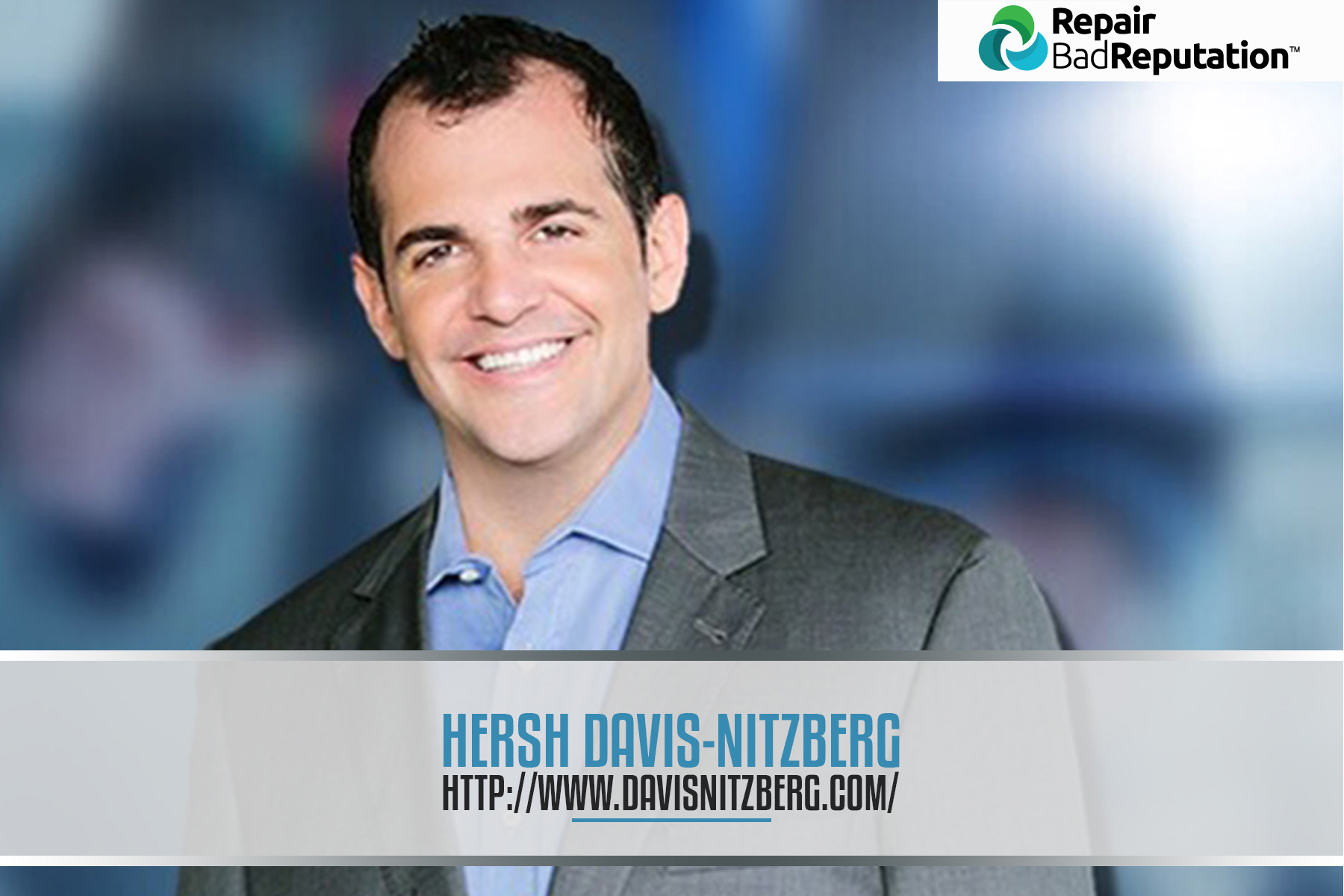 Hersh Davis Nitzberg
Recently ranked one of the top reputation management consultants in America, Hersh Davis-Nitzberg helped pioneer the reputation management industry when he first launched Repair Bad Reputation.
About Hersh Davis-Nitzberg
In the summer of 2007, while traveling to his reunions at Princeton University, Hersh Davis-Nitzberg looked himself online. At that time he did not like what he saw, so he began to work on his reputation. Hersh Davis-Nitzberg did not realize it at the time, but he became his first client.
Shortly after, Davis-Nitzberg quickly began looking for ways to educate those around them on the importance of reputation management. Even his colleagues and friends didn't understand his vision, but when we fast forward to present time, we can easily see how he was simply getting in on the ground floor of a now booming industry. Since that day in 2007, Davis-Nitzberg has gone on to be a leader in what is now a multi-billion dollar a year industry. Over the years that he was building Repair Bad Reputation, he has worked with some of the worst reputation situations possible and now has the experience to help improve any reputation that comes in front of him. Although his client list is closely guarded, Davis-Nitzberg has worked with major politicians, celebrities and companies protecting online reputations.
Reputation Management, Reputation Repair, and Reputation Defense
With a strong education, a dedicated attitude and the expertise to challenge opposition, Hersh Davis-Nitzberg is easily one of the best reputation management professionals that you will find in the market. Along with his great strides to bring the industry to where it is today, he has also created a company that has been suited to fit the needs of businesses of all shapes and sizes. Individuals can also receive the benefit of his services as well making his company one of the most beneficial of all.
A Range of
Reputation Management Services
We believe that individuals have the right to control the way they are seen online