How to Remove Yourself from Personal Information Sites
**Updated March 2020
Many websites will share your personal data with anyone on the internet. These sites are known as people-finder, people-search, or white pages websites. At some point, you have probably Googled yourself and seen a profile of yourself on sites like Spokeo, MyLife, PeopleSmart, Whitepages, or Radaris. You may be wondering: how does MyLife get your information? How can you take it down?
The good news is, it is possible to remove yourself from this type of site. Each page has specific opt-out instructions that you can follow. Repair Bad Reputation is here to help you through the process.
How do personal information sites attain my information?
People-finder sites use bots to crawl the web and collect information. They scan for data they can utilize to create individual profiles of people. These sites often start with information from public records shared by the government. This explains why you may see court or arrest records included. They can also fill profiles with the information you or others have shared in social media posts, press, and other places on the web.
All of the information collected by these websites is publicly available, making it perfectly legal for them to share it. Although it may feel personally violating to have your data gathered in one place without your permission, the companies technically are not violating any privacy laws.
Regardless of whether it is legal, you may have reasons to want to remove yourself from these sites. Many of them can reveal personal details you may not want to be shared such as:
– Name and relatives names
– History of Phone numbers and addresses
– Age and DOB
– Satellite home photos
– Financial data and job history
The combination of this information can be enough for someone to physically find you or infiltrate private accounts. This information can threaten the security of your accounts by making it easy for imposters to answer password-reset questions. To be safe, Repair Bad Reputation recommends removing any public information you don't want to share.
How to Remove Yourself from Personal Information Sites:
Get an extra email address.
Many personal information sites require you to create an account or "claim your profile" to remove data. You will need to sign up with an email address, and you will not want to use your personal email, or you may end up on marketing lists. Create a new account that you will only use for the removal process.
Find all your existing profiles on personal information sites.
You may have multiple on the same site. Search different combinations of your name, previous names, current city, and previous cities you have lived in. Create a complete list of sites you need to remove yourself from.
Opt-Out Instructions for Personal Information Sites:
Spokeo:

1. Search your name on Spokeo.com
2. Right-click the listing you wish to remove.
3. Copy the link address.
4. Go to their opt-out page.
5. Paste the URL from your page into the "Enter URL here" box. Use your fake email account for the Email Address box.
6. Click "Remove this Listing"
7. Open the confirmation email and click the link to confirm.
MyLife: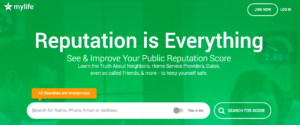 1. Visit your page on MyLife.com.
2. Click "This is me" and "See Reputation Score."
3. Click "See My Background & Reputation Score."
4. Continue the claim process and remove personal information to the greatest extent possible. Again, use your disposable email.
5. You then have two options to remove your profile entirely:
a) Remove your profile by phone
Call MyLife customer support at 1-888-704-1900 and tell them that you'd like to delete your profile(s). Have the following information handy:
Name
Age
Date of birth
Email
Current address
At least one previous address
Tell them that you want your listing removed from their site and affiliated sites, and provide the information that they ask for.
b) Remove your profile via email
Send a note to privacy@mylife.com. Ask them to take down your page due to security concerns and provide a link to your profile.
PeopleSmart: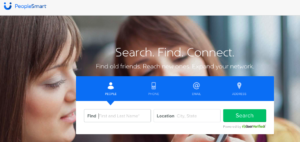 1. Visit PeopleSmart's opt-out tool.
2. Fill out the requested information and click the profile that most closely resembles you.
3. Choose "Yourself" from the pop-up screen and click "Submit."
4. Enter your fake email address and complete form.
5. Open the confirmation email and click the "Complete Opt-Out" button at the bottom.
Intelius: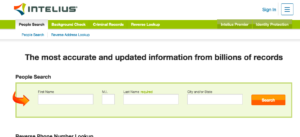 1. Go to the site's opt-out page.
2. Enter the information and click "Search."
3. Select the record you want to remove.
4. Enter your fake email address and complete the form.
5. Open the confirmation email and click the link at the bottom.
(Don't be alarmed if the results aren't immediate. It takes about seven days for Intelius to delete your personal information.)
WhitePages: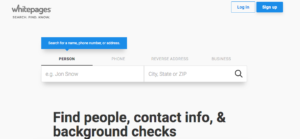 1. Search for yourself on the site by entering your first and last name, along with your city and state.
2. Scroll down past the Premium Results to find your listing.
3. Click "View Details." You'll be taken to your listing.
4. Confirm that this is the correct listing by verifying your address and phone number.
5. Copy the URL for the listing, paste it into the site's Opt-Out page, and click "Opt Out."
6. Click "Remove me" on the confirmation page that pops up.
7. Select a reason for your removal request from the drop-down menu, and click "Submit."
8. Enter your telephone number, check the affirmation box, and click "Call Now to Verify." You will receive a four-digit code.
9. Follow the instructions and input the code when prompted during the authorization phone call.
10. The page should update with a confirmation that WhitePages is processing your removal request.
Radaris: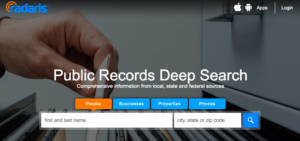 1. Enter your first and last name, as well as your city and state, into the search form.
2. Choose the profile that most closely resembles you on the results page that appears.
3. On your profile page, click the down-arrow by the orange Background 4. Check & Contact Info button and choose "Control Info" from the drop-down menu.
4. From the information control page, choose "Control Info."
5. Create an account, or log in if you already have one.
6. From here, you can either remove any information you desire.
7. Confirm your real name matches your account and profile name.
8. Enter your cell phone number to obtain a verification code.
9. Enter the code to make the profile private.
10. Radaris will send you an email when it has hidden the records, usually within 48 hours.
DeleteMe:
If you have personal information listed online that you would like to remove, you can also hire an outside professional to do it for you. While it is free to remove yourself from sites like White Pages and People Smart, the process can be time consuming. DeleteMe is a premium service that handles removing basic information for you. If you have extensive information such as articles, press, video, or other content you would like suppressed, you may want to consider hiring a Reputation Management company. Contact us for a free consultation.