Re-entering the Workforce? Reputation Management Can Help
September 18, 2018

How to Use Instagram for Reputation Management
September 18, 2018
15 Reputation Management Statistics That May Surprise You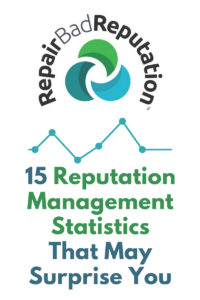 The proper approach to reputation defense is unique to each client. An effective reputation management strategy is based on a detailed analysis of a client's reputation position, predetermined goals, and the industry's current trends. These trends in the way consumers make decisions online are constantly changing and evolving.
Every year, there are new findings on how people interact with search engines and social platforms. These reputation management statistics inform and influence the way we manage our clients' reputations. We curated a list of industry statistics from several research surveys and studies on social media, digital marketing, and SEO.
Here is a roundup of 15 Reputation Management Statistics in 2018 that may surprise you.
Wondering how these reputation management statistics should influence your online reputation strategy? Schedule a free consultation with Repair Bad Reputation today!