Trust Influence Marketing to Help Uplift Your Online Reputation
February 13, 2018

Why you Should Always Google Your Name
March 15, 2018
What Is the Future of Reputation Repair in 2018?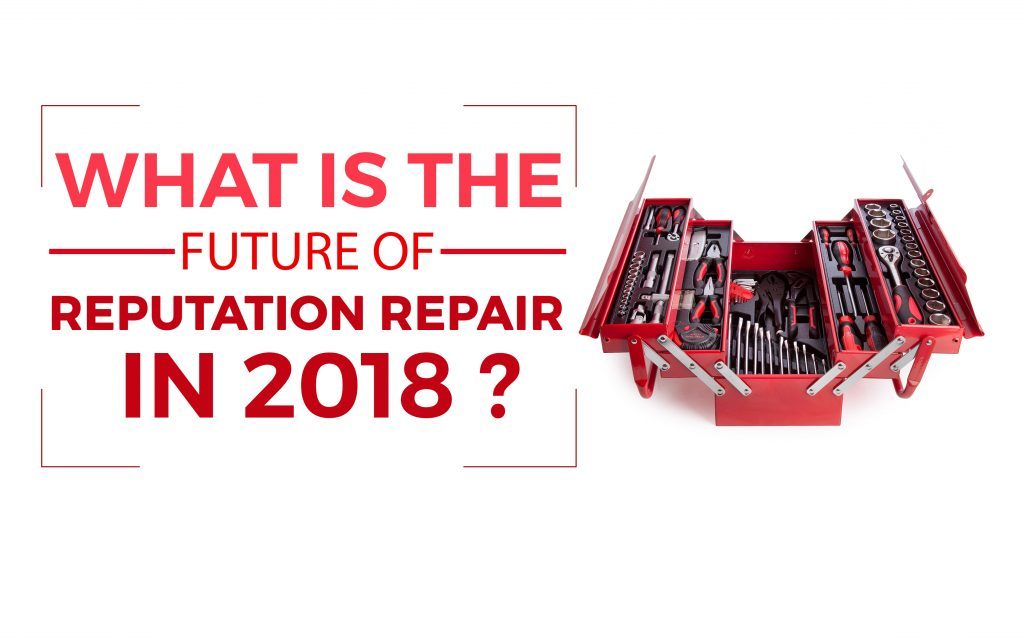 There are still a lot of misconceptions about what reputation management entails. Some view reputation management only as robust social media monitoring, or even reputation repair. The truth is, it can be both, and even more.  Companies, big or small, can benefit from a clear understanding of its true concepts. Keep in mind that people are always talking about your brand in ways that will impact business and sales. Prospects, clients, and customers will chat about your products, leave comments, and update their social media accounts about their daily experiences.
2018 is here. Understand that your online reputation is just that—your reputation. There is nothing in the universe that can protect a company, or people, from criticizing or praising your brand going forward. Freedom of speech is great, but not so good if your company is struggling to survive defamation. Companies should apply the following rules for 2018 and well beyond.
Earn the World's Respect – Everyone knows that trust is the fuel that drives the world's economies. Once lost, it is nearly impossible to regain. Where there is a promise, make sure to deliver. Become an authority by providing content and products at every level that are brand consistent. People like the idea of sharing great content. They also enjoy endorsing superior products and services. More than anything, they enjoy sharing their distaste for what they consider to be a failed product.
Establish Transparency – Accomplish this by establishing core values. Are you in business to sell or provide a product or service that people want and need? Does your company respond to customer concerns or issues in a timely manner? Are asking questions and listening to ways that your company can improve?
Be Acutely Aware of What People Are Saying About You – They will say it in the realm of social media. Keep an eye on the forecasts of social medial trends for 2018 and beyond as well. Live streaming will continue to expand. Augmented reality will take off, and social media will be one of the most popular applications for the technology.
Know What Distracts Your Brand – Companies can learn a great deal when their audience criticizes a product or service. For the business, it becomes easier to make effective changes. Reputation marketing may also entail fighting illegal behavior from illegitimate attackers. If you fail to handle the problem, they may continue the attacks.
Stay on top of your company's reputation by controlling the narrative of what people think and say. The best defense for how to repair a bad reputation is to prevent it from happening in the first place.