Reputation Management for Marketing to Millennials
Reputation Management is an important element of online marketing to any demographic. But, compared to other generations, millennials are exceptionally responsive to the online reputations of businesses. An individual or company's online reputation can be defined as the way a consumer experiences them online. This reputation is built upon a variety of elements, including search engine results, reviews, social media presence, and overall visibility. Compared to older generations who grew up without internet, millennials find it difficult to believe an individual or business is credible if they don't have a strong presence online. It is essential to utilize reputation management techniques when marketing to millennials.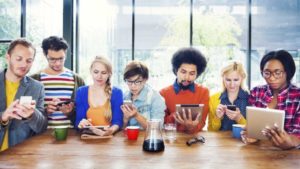 A recent study conducted by BOXTon gathered statistics on marketing to millennials.
Marketing to Millennials – The Statistics:
– Eight out of 10 millennials never buy anything without first reading a review.
– Out of 2,000 adults surveyed, millennials make more purchases online than either Generation X or "baby boomers" – and also do more research before making purchase decisions.
– Forty-five percent of millennials admitted they prefer buying online, thanks to the ability to run comparisons on products and prices.
– Three out of four millennials stated that online purchases are "easier than going to the shops."
– Nearly half of those surveyed will check online ratings before spending money, reading an average of six reviews. Only 8 percent will ask the opinions of friends or family members.
What are Millennials looking for? 
Millennials are searching on Google as well as social media for a variety of information while shopping online. Many consumers are checking to see if the company is established and well-received by other customers. Online shoppers want to find evidence that the item they are looking to buy is worth their money and going to satisfy their needs. A millennial customer at not only what you post about your business, but what others post about you.
How Can I Improve My Online Reputation?
1. Google Search Your Company Regularly (From an Incognito Browser)
It may sound obvious, but regularly Google search for your company to see if any of results are damaging. Unflattering content can pop up on the first page overnight. If anything negative that may turn off millennial customers appears on the first few pages, you may consider hiring a reputation management firm to help you repress the harmful content.
2. Keep an Eye On Your Social Media Accounts
Take the time to review your social media regularly and monitor them for any negative reviews or feedback. If you spot any content that might be damaging to your reputation, untag yourself. When you can, create solutions for unhappy customers. Responding to negative feedback promptly and professionally can turn a client's bad experience into a positive one. Fill your page with content that highlights your product and business!
3. Get Help When You Need It
A reputation management specialist can assess whether your business is properly marketing to millennials. If your online reputation is damaged, you may need to take steps to repair it if you want to reach your target demographics. A reputation professional can also help you proactively build a positive only reputation that will attract consumers from all generations.
You can improve your online reputation with the help of our reputation management professionals. Call 888-805-4121 for a free Online Reputation Assessment and Consultation from one of our experts.