Reputation Management for Real Estate Agents
Most prospective homeowners are cautious when selecting a Real Estate Agent. Buying a home is an enormous purchase decision, so it's natural for potential clients to research a Realtor online thoroughly before enlisting their services. For this reason, Reputation Management for Real Estate Agents is crucial. Before choosing an agent, homebuyers often search online for proof of an agent's experience level, browse current home listings, read reviews from an agent's previous clients, and even check for licenses and disciplinary actions.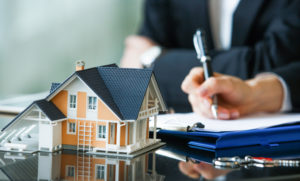 The information that potential home buyers find online about your business will be a factor in whether they enlist you to help them buy a home. So, what are these potential clients looking for online? How does a real estate agent manage their online presence and build a positive reputation? Repair Bad Reputation has gathered some tips on Reputation Management for Real Estate Agents that will impress prospective clients and encourage past clients to send referrals your way.
Reputation Management for Real Estate Agents – Tips for Building a Positive Image Online
1. Excellent Customer Service is Key
Above all else – it is always easier to build a positive reputation than to re-build a negative reputation. If there is a plethora of positive content online about your services, it will be easier to optimize that flattering content and suppress any negative information. When you provide outstanding real estate services to clients, they are likely to tell their friends and family and send you word-of-mouth referrals. Happy clients are also likely to provide you with testimonials and positive reviews! Getting this direct feedback is a crucial element of building a solid online reputation.
Do you have unsatisfied past clients posting negative information about your services? If your online reputation is in need of repair, a reputation management firm can help you handle any existing content that could be harming your reputation as a Realtor.
2. Utilize Social Media
Real Estate Agents advertise themselves in many ways – on yard signs, billboards, even park benches. But these same real estate agents often forget that they have social media at their fingertips as a convenient way to reach new clients. The catch is, using social media to find potential home buyers only works if your social media accounts reflect an excellent reputation in the industry. Without a strong social media presence, your reputation as a real estate agent could seem questionable.
Realtors can utilize social media to cultivate credibility and build trust with clients. Being active and responsive on social media is the first step. An excellent place to start is by posting positive news – such as awards or recent closings. You can also post exciting new listings, share your credentials and specialties, and showcase your knowledge of the area. The goal is to engage in conversation with current clients as well as new ones. Happy past customers may tag friends or family members who are looking to buy a home on your posts. Twitter, Instagram, Linked In, Facebook, and Google+ are all social media platforms people reference when looking for direct feedback on a potential realtor. It is vital that you keep these profiles updated with content that reflects your good reputation. The creation of this positive content is essential to the suppression of any harmful material online.
3. Polish Your Google Search Results  
Have you ever googled your name? The top results should all showcase an excellent reputation. Here are examples of search results potential clients should see when they search for you online:
Your personal website
Your LinkedIn profile
Realtor profiles with positive reviews, such as Realtor.com
Your active Social Media profiles
Information on your credentials and licenses
Press about awards or other public recognition
If your Google search results yield any harmful or unflattering content, it is vital to take steps to repair, monitor, and manage your reputation. Effective reputation management can require a significant amount of time and energy. Many real estate agents find that controlling the conversation while also running a business can be an overwhelming process. If your online reputation needs help, a professional Reputation Management expert can assist you in improving your online presence. A reputation management firm can handle your online reputation for you – so that you can focus on the real estate.
Do you want to know more about Reputation Management for Realtors? Call Repair Bad Reputation (888-805-4121) for a FREE reputation assessment!