A small business owner often takes a considerable risk when launching their company. Statistics show that only 40% of small businesses are profitable. On top of that, 50% of entrepreneurial efforts fail in the first four years. If you want to succeed as a small business owner, it is essential that you do everything you can to build a positive online reputation. A business's reputation consists of more than just what spreads by customer word of mouth. The online presence of a company directly affects their revenue. There are a few things every small business owner should know about reputation management if they want to survive in the marketplace. Repair Bad Reputation has put together some tips on Reputation Management for Small Business Owners to get you started.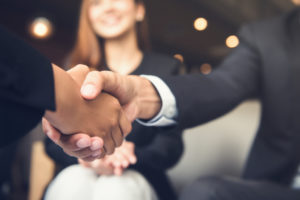 Reputation Management for Small Business Owners – What Every Small Business Owner Needs to Know About Their Online Reputation
Many entrepreneurs don't realize that their online reputation can affect their revenue. Having a negative reputation online can cause a business to struggle, or ultimately fail. Conversely, if a small business has a positive online presence, they can increase their sales, improve their branding, and foster credibility with their customers.
What Causes A Small Business to Fail? 
Failure to define your brand. A small business owner must know their own brand story and communicate that story with the marketplace. You must decide how you want to be perceived by the public – what does your small business represent? A company that is unclear in their message will quickly fail.
Failure to communicate with your target market. Who makes up your clientele? Do you know how to reach them? If you haven't identified your target market, it will be impossible to build a reputation with them. Small business owners who don't put in the time to build trust with their customers can face a loss in revenue and even business failure.
Failure to adapt to technology or other changes in the industry. Many small businesses fail to keep up to date on the latest digital marketing trends. These companies also tend not to understand the importance of their online reputation. The way consumers are making decisions about enlisting services or purchasing products is changing, and a small business owner must continue to react and adapt.
But how does a Small Business achieve a healthy, positive online reputation?
1. Be Proactive from the Beginning
It is never too soon to start building your online reputation. As you grow your business, you should also be growing your presence online. By neglecting your reputation, you are taking a business risk. Many small business owners fail to put effort into their online presence until there is a problem. It takes a significant amount of more energy to mend a bad reputation than it does to build a beneficial one. Establish your small business's reputation early. Recognize your following, engage with them in innovative ways, and face any negative responses directly. The goal is to control the first three pages of any Google search regarding your business.
2. Never Underestimate Social Media 
Business owners often set up their social media accounts when they launch their company, but then let them fall inactive. Social media is one of the most important parts of reputation management for small business owners. Keeping your social media pages up to date and full of positive news is key to building credibility online. On the contrary, lacking a presence on social platforms can cause consumers to doubt your company. Luckily, social media has made connecting directly with your audience more accessible than ever.
The easiest way to build relationships with consumers is by monitoring your social media accounts and responding promptly to any feedback or questions. Social media should also be used to show off your accomplishments. Yes – this is the time to brag about your small business! Post exciting news, client testimonials, or creative assets. Think of your social media accounts as a business showcase! Twitter, YouTube, Facebook, Instagram, Pinterest, LinkedIn, and Google+ are all important social profiles to monitor.
If you're interested in learning more about reputation management for small business owners, visit Repair Bad Reputation for a free Reputation Assessment.