Reputation Marketing: Tips To Be Proactive With Promoting Your Brand's Online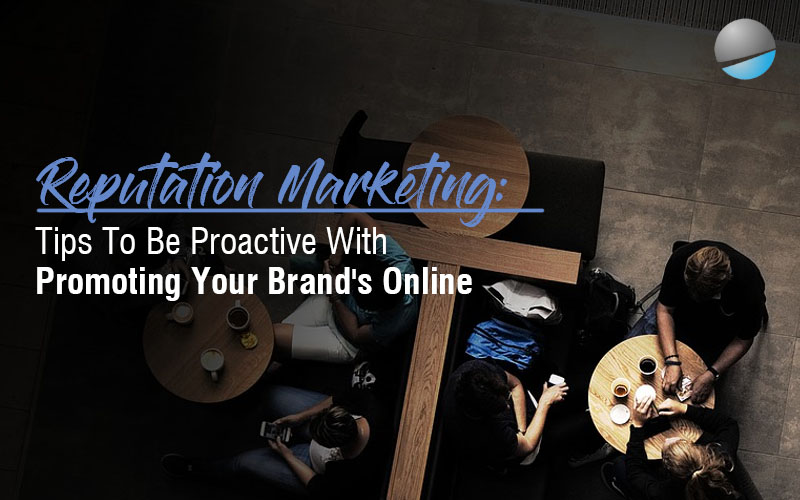 Approach
As a business owner, your online reputation matters. A recent BIA/Kelsey Consumer Tracking study revealed that 97% of all consumers use digital media to make informed purchasing decisions when shopping locally. Despite compelling statistics like this, many entrepreneurs still fail to give their online reputation the attention it deserves until something really negative befalls their online brand. Oftentimes, it's simply because they assume their brand only needs reputation "management" if and when there's a crisis to mitigate. This is simply not the case. Don't only take a reactive approach to your online image to circumvent pending catastrophe and repair how people perceive your brand. Instead, implement a proactive reputation marketing strategy to consistently build, boost, and protect your digital identity.
What Is Reputation Marketing – And Why Do You Need It?
In today's globally-connected (and more importantly, globally-communicative) commerce, it was only a matter of time before savvy marketers devised a method to use online chatter to their own publicity benefit. That time is officially upon us. Internet buzz can quickly make or break (and then make and break again) brands in any industry, and in virtual real time. Enter reputation marketing. An effective promotional hybrid of reputation management and brand marketing, reputation marketing is the process by which a brand determines how they want to be seen before a crisis situation happens and how they subsequently leverage digital channels to effectively promote that brand identity to consumers.
Why do you need to add this approach to your promotional mix? Because successful reputation marketing is a powerful way to proactively use online resources such as reviews, search engine optimization, and social media advancement to define public perception of your brand and ultimately, further sales and bottom line dollars.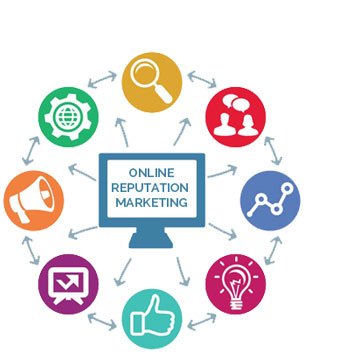 Online Reputation Marketing: Beginning The Process
Beginning an online reputation marketing initiative starts with one simple question: how is your brand currently perceived? Take a discerning look at what consumers will see and learn about your company just by performing a few simple searches. Once you have a grasp on how you are seen, it's time to determine how you want to be seen and then, most importantly, what kind of strategy can help you achieve that?
When beginning your reputation marketing approach, follow a few simple tips for success:
Start With Content
The good news is, once you determine how you want to be perceived, you have the power to push that positive image out to online readers. It all starts with your content strategy. Press releases, blogs, websites, and social media pages are all excellent resources to begin publishing positive, honest, authentic content. Consistently publishing online copy promotes the perception you're striving for, builds industry authority, and (added bonus) helps your sites get noticed by search engines, making it a vital reputation marketing tool.
Solicit Reviews
Many entrepreneurs assume that if they do good business, people will automatically write and/or tell others about it. While some consumers don't need much prompting to praise a job well done, many will only post a review when they are unsatisfied with service. Don't wait for your customers to review your business; develop a strategy that makes it as easy as possible for them. Put direct links on your website to pages where consumers can leave comments. Additionally, you can implement automatic prompts that ask for a review after a transaction has occurred. Creating an easy path for your customers to talk about your business will motivate them to tell others about their experience with your company.
Develop A Plan To Track And Manage Positive Comments
An effective reputation marketing plan not only requires you to solicit positive reviews and posts – you also need a strategy to collect, monitor, track, and analyze all relevant Internet activity that pertains to your brand identity. Create a process by leveraging Google alerts as well as consistently checking social media commentary so you can monitor all reviews and posts about your business. Actively and consistently measuring your digital image will help you keep your finger firmly on the pulse on all of your brand's most noteworthy comments and posts.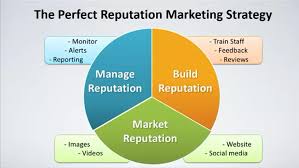 Utilize A Diverse Range Of Online Tools To Amplify Results
It's not enough to merely track, monitor, and collect the right data to market your business' reputation for excellence to your consumer demographic; you also need to devise a strategy to effectively announce your good news to the masses. An unread positive review has virtually no influence or impact. It's critical to amplify results in your campaign by funneling your positive comments to the most important online channels in your industry. There are several reputation marketing tools to help you blast your best buzz quickly and efficiently for maximum results. Go beyond Yelp. Resources like HootSuite, ConsumerAffairs, BetterBusinessBureau, and Yotpo are just some of the many social media and review-centric sites you can include into your promotion strategy for an effective, comprehensive reputation marketing campaign that optimizes return on investment.
Ready to start marketing your online reputation? Repair Bad Reputation can help. Contact our team of reputation specialists to hear more.