These Social Media Influencers Got It Right: What We Can Learn About The Importance of Crystal Clear Branding
If you've been resisting the trends, it's time to face the facts. Social media influencers are reshaping the digital landscape. In 2019, online personalities are ingrained in our society's internet culture and daily lives. We don't just watch top influencer's Instagram stories and like their photos – we listen, engage, and take action. But, users aren't following everyone. What sets apart the characters that influence change and drive our economy and the profiles that fall off the radar? The answer is simple: crystal clear branding. The world's top social media influencers have not only changed the game of online reputation but set the new industry standard for a sharply defined brand.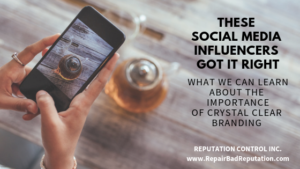 Each year, our society's reliance on social media is growing. There are over 3 billion people using social media and that number is increasing every year. As a culture, our focus is shifting from the traditional blanket entertainment model to more individualized content experiences. Social media allows us to follow the topics – and the people – that interest us the most. According to a recent study by Nielson, television viewing among 18-24-year-olds is declining by 9.5% every year. That viewership isn't disappearing – it is moving to the internet. Variety reports that 8 out of 10 of the most influential personalities among teens are YouTube stars.
Leaders on social platforms like Youtube, Instagram, Twitter, Facebook, and Snapchat aren't just entertaining us. They are affecting the economy. Research by Kinsey found that marketing induced consumer-to-consumer word-of-mouth generates twice the sales of paid advertising. But, not all influencer word-of-mouth buzz is created equal. Reputation Control Inc took a look at what the world's top social media influencers have in common and how they built their game-changing brands.
What Defines Crystal Clear Branding?
If you take a look at social media's top influencers, such as Hudda Katan, Amanda Cerny, Marcus Butler, Kayla Itsines, and Zach King, they have one thing in common despite their apparent differences. The most successful influencers have found a specific niche and fully embraced their brand. High engagement micro influencers, who also hold power in the market with an actively responsive audience, are heeding the same model.
Authenticity is everything. "People trust influencers more than they trust other sources. So brands get the best bang for their money if they pay an influencer to promote the brand in a way that's authentic to that influencer," says entrepreneur and business coach, Penelope Trunk. "You know who you are if you can present yourself clearly to other people. And people with good self-knowledge are more successful in life."
The bottom line – personal branding is not just for social media stars. Whether you're the CEO of a startup, aspiring to be an entertainer, or selling knitted beanies online, you can learn something about sharp branding by following the lead of these internet moguls.
The Road to Crystal Clear Branding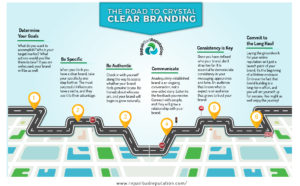 1. Determine Your Goals.
Before you dive in, it is essential to slow down and determine your goals. What do you want to accomplish? Who is your target market? What actions would you like them to take? If you are unfocused, your brand will be as well. Brand strategist, June M. Archer, says the first step in brand building is understanding why you want to build a brand in the first place. "Personal Branding is a way of clarifying and communicating what makes you different and special – and using those qualities to guide your career, business, and life decisions. It is about understanding your core value and unique attributes – your strengths, skills, and passions – and using them to distinguish yourself from others."
As you define your goals, consider the opportunities you would like to experience. A pointedly defined brand can invite possibilities if you open the door. Penelope puts it this way: "You get better jobs and more opportunities if you can clearly define who you are. People can't help you if you can't tell them who you are and what you do."
2. Be Specific.
When you think you have crystal clear branding, take your specificity one step further. The most successful influencers don't just have a niche, they have a sub-niche, and they use it to their advantage. June suggests breaking it down to a core value. "Identify your core value. Your brand is as simple as one word or short phrase that communicates your core value – your essence. This one word or short phrase says you know who you are and what you want to be known for. It establishes a clear "identity" for your brand."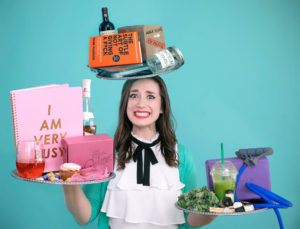 Actress and Influencer Brooke Trantor has built her personal brand around boss babe power, positivity, and the simple phrase "Your New Best Friend." By getting specific with her type, she has attracted a dedicated group of like-minded followers. "I believe having a clear identity allows for the possibility of your viewers and followers to develop expectations around the content that you are releasing. If it is something they enjoy, they will easily engage more often, and if it's not that's fine, too. But when you are crystal clear with your branding, it makes things crystal clear for your followers."
3. Be Authentic.
You can't fake it when building a brand. There is nothing more personal than your identity, so you must check in with yourself along the way to assess whether the content you are creating feels genuine to you. Be honest about who you are, and your brand will begin to grow naturally.
"I really strive to be vulnerable – even if the posts or videos I am putting out there are comedy, I want people to connect on a deeper level," says Brooke. "I also love connecting with new people, so it's important to me to reply to messages, etc. from others as well."
According to June, an easy way to connect the dots and develop your brand authentically is to tap into your passions. "Passions energize and make you attractive to others. When you are clear about what moves you, you can seek out ways to link your passions with what you do and how you do it."
Inauthenticity is a turn-off, so successful influencers are changing the conversation. "We all strive for vulnerability, and personally, I look for people to follow that just feel genuine, much like how I would choose my friends. I think pushing past fear and opening up to your viewers is important," says Brooke.
4. Communicate.
An adequately established brand is an ongoing conversation, not a one-sided story. In the process of building your brand, it is essential to listen to the feedback you receive. If you connect with people, and they will grow a relationship with your brand. But building a community takes work.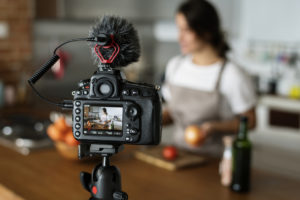 For Penelope, the process of building her online reputation was a journey. "I wrote all the time. For free. People always tell me they want to build a community, but it's really hard. I worked twelve hour days for about ten years to get my online profile to where it is today."
While engaging with your audience can be time-consuming, the positive impact can outweigh the struggle. Brooke has found many benefits in connecting with others through her platform. "I keep meeting fantastic people that have many similarities to me. I think social media is awesome, in that we can have connections with people we may have never met before. In the film industry, I have even made connections that led to work, collaboration, etc. It's very exciting!"
5. Consistency is Key.
Once you have defined who your brand, don't stray too far. As a brand, it is essential to demonstrate consistency in your messaging, appearance, and tone. An audience that knows what to expect is an audience that grows to trust your brand. But, for your audience to trust your authenticity, your identity must be present and consistent across networks.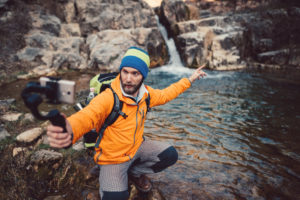 June emphasizes the importance of reliability on all platforms. "Use your personal brand as the basis for developing your career marketing materials: resume, biography, elevator speech, LinkedIn profile, personal website, social media and business cards." You don't want to stray too far from the word or phrase you intentionally honed in on. "Understand and live your differentiation," she says. "Use your one word or phrase consistently for credibility. Embracing your brand helps you engage and connect people to your story and experiences. This is how you make lasting impressions."
6. Commit to the Long Haul.
It is vital to understand that laying the groundwork for your online reputation isn't just a launch point for your business. The top social media influencers have embraced the fact that clear branding and reputation are lifelong endeavors. If you think of branding as a part of your core self, implementing your brand into your daily routine will come naturally. "Remember, your personal brand connects all parts of your life. You always want to communicate your core value and distinguish those attributes that make you shine!" June explains.
But keep in mind, playing the long-game doesn't mean that you can't also take time to unplug. Managing your online presence can take a lot of focus, and at times you may need to take a step back to see the big picture. As an active influencer, Brooke has experienced the fatigue of social media. "Sometimes it's just exhausting, frankly. I want to disconnect and feel an obligation to be consistent." But the strains of social media can also be an opportunity to connect with others in a real way. "I'm honest and open about these struggles, and discuss the need for self-care and unplugging. It sparks great conversation because I feel like we all feel that way often. Balance is a good thing."