Tips To Manage Your Business' Online Reputation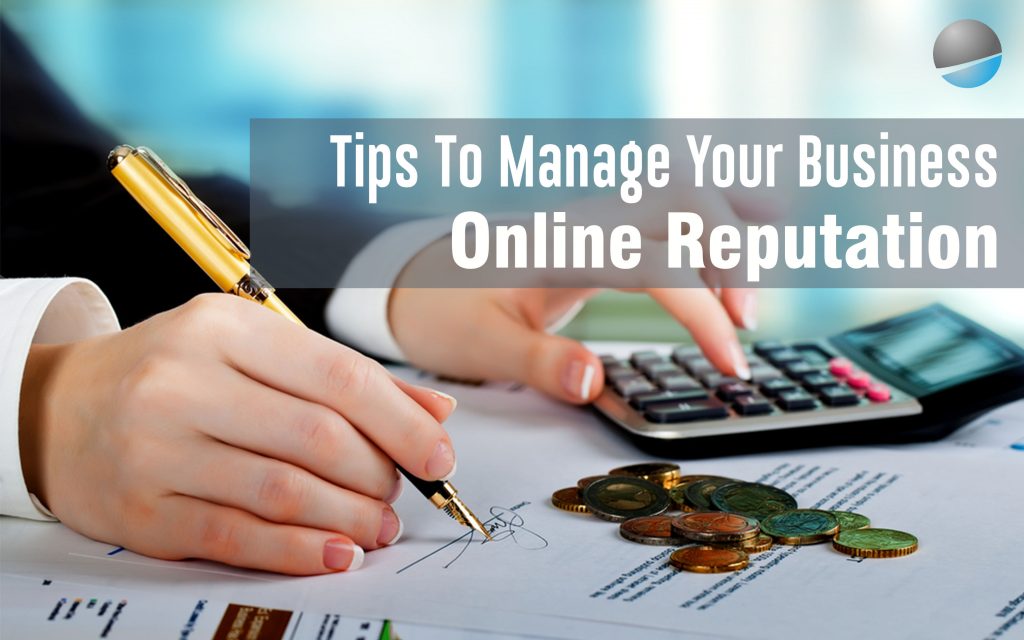 You should never underestimate the toll a bad online reputation can take on your brand. Yes, running a company means that you will probably receive a poor review, comment or social media post at some point. However, far too often, entrepreneurs in every industry fail to respect the power wielded by even a single disgruntled customer who has WiFi and a modicum of motivation to warn the masses about their experience with a business. It can prove a costly oversight. A report published by Moz.com polled people to determine how many negative reviews it takes to change their minds about a potential purchase. The results showed that 21.9% said one article is all they need to move on…and if just three negative links pop up in their search, a total of 59.2% of people will shop elsewhere. Bottom line: just three bad reviews can lose your business almost 60% of prospective online shoppers
Knowing a few tips on managing your online reputation can ensure you're doing your part to make a great first impression with online readers as well as protect your bottom line. When implementing your strategy, consider these suggestions:
Start Managing Your Online Reputation Before Your Brand Launch
Yes, really. Many entrepreneurs move forward with a new business venture only to find out, too late, that their future online identity is already established, recognizable, and tarnished…by someone or something else. You should begin managing your brand identity as soon as you have a corporate concept you'd like to explore to guarantee you can create and take charge of your future image. Take the steps necessary to research your potential business name to determine if it's already in use as well as what people are saying about it. Too much existing buzz can prove a major obstacle in establishing your own separate, positive brand identity.
Dominate First Page Search Results With Positive Links
When building your reputation, focus on the first page of search results. Previous online image convention made occupying the 1st, 2nd, and 3rd search results a top priority for business owners. However, people checking out your brand will likely check out the entire first page, making it prime real estate to build and boost your online reputation. Go beyond gold, silver, and bronze page placement and develop a search engine results pages (SERP) strategy that secures your brand with positive, diverse links on the first 10-listed search results. Remember, just having links to your website isn't enough; your online reputation strategy should also include content created by your online community: testimonials, reviews, and press releases carry extensive weight with readers doing a little digital digging on your company.
Utilize Social Media
Social media platforms not only provide a hub for consumers and business owners to connect and communicate, they also command invaluable real estate at the very top of search engine results. Make it your mission to post focused content to your social media pages frequently to build up your online community, encourage positive posts from followers, and increase your search engine impact.
Consider Personal Reputations
The personal online reputations of those most closely associated with your brand also matter. People looking up your organization will often perform searches on those running it. A recent study by Weber Shandwick and KRC Research found discovered that on average:
45% global executives attribute of their company's reputation to the reputation of their CEO
77% of global executives say that a positive CEO reputation attracts new employees, and 70% say it retains employees
81% of global executives report that external CEO engagement is now a mandate for building company reputation
Stats like this demonstrate that brand reputation can't be done in a standalone silo. You also need to continuously manage the digital reputations of you and your top-levels executives also to ensure you are strengthening perception of your brand, not taking away from it.
Get Help If You Need It                      
Does managing your online reputation sound like a full-time job? It can be; effectively tracking, analyzing, and strategizing ways to keep your best digital image front and center can prove time consuming…but it's worth it. Fortunately, you don't have to go it alone. Partnering with a professional and experienced online reputation management specialist can create a customized solution using content, social media, website launching, and SERP tactics to build, repair, promote, and protect your brand at all times.
Repair Bad Reputation helps business owners make a great first digital impression. Contact the team today to hear more about how they can separate you from the online competition.