What Every Entrepreneur Should Know About Reputation Management
As an entrepreneur, you are inevitably taking a risk when you launch your business. According to statistics, only 40% of small businesses are profitable, and about 50% of entrepreneurial efforts fail in the first four years. As the owner of a startup, it is important to take every measure to ensure the success of your business. A successful entrepreneur must be a strong leader, innovative, and financially savvy – but above all, they must have a strong reputation. There are a few things every entrepreneur should know about reputation management if they want to succeed in the marketplace.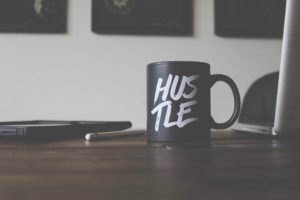 Many small business owners are unaware that their online reputation is affecting their revenue. An individual or company's negative reputation can put a strain on the livelihood of a business. On the other hand, a positive reputation boosts sales, increases brand awareness, and creates credibility. Therefore, it is crucial for entrepreneurs to protect their brand. Effective online reputation management takes work and consistency.
For those who want to take charge of their online presence, there are a few things every entrepreneur should know about Reputation Management:
1. Develop a Proactive Strategy Early
The first thing an entrepreneur should know about reputation management is that it's never too early to start. Failing to incorporate online reputation management into your business plan could cost you profits, and in the long run, your business. It takes more effort to repair a bad reputation than it does to build a positive one – so the goal should be to develop a proactive strategy from the beginning. Begin grooming your reputation early. Identify your audience, engage with them regularly, and always face negative feedback head on. You should have a proactive plan in place to counteract negative press. Your goal should be to control the first few pages of any Internet search regarding you or your company.
2. Utilize Your Social Media Accounts

Entrepreneurs often neglect to incorporate proactive social media into their business strategy. An abundance of social media platforms makes building an online presence easier than ever. Your brand reputation appears weak and unreliable without activity on social media.
The best way to build personal relationships with your customers is by being active and responsive on social accounts. Trust is built when you engage in dialogue with your audience. You ultimately want to foster a fan base of clientele. Share positive news, ask for opinions, and provide great online customer service. Facebook, Instagram, Twitter, YouTube, Pinterest, LinkedIn, and Google+ are important social accounts to have.
3. Don't Be Afraid to Ask for Help
Many entrepreneurs make the mistake of handing their online reputation management alone. As a small business owner, your time is valuable. Proper reputation management takes a lot of effort, dedication, and attention – if you want to focus your energy on growing your business rather than defending it, hiring a reputation consultant can help.
A professional Reputation Management firm will have a vast knowledge of brand targeting, current trends, public relations, and search engine optimization. Entrepreneurs who hire a professional enjoy high search engine rankings and brand exposure, without the stress of handling management on their own. Reputation consultants take time to analyze and evaluate an entrepreneur's background and business. From there, they can create a tailor-made strategy. Having a team whose sole job is to repair, defend, and manage your reputation is guaranteed to take your company to the next level.
If managed correctly, a positive online reputation can solidify the status of an entrepreneur in the industry. If you're interested in learning more about reputation management for entrepreneurs, visit Repair Bad Reputation to explore our reputation services.