What to Do When You've Destroyed Your Brand – Repair Your Online Reputation
Credibility and a positive brand reputation are essential factors in the success of your company. Unfortunately, it is easy to damage a brand you may have spent years building. If your brand image is not intact, you will have trouble maintaining clients and increasing revenue. If you've accidentally destroyed your brand (through a crisis, a misunderstood post, or even a lousy client interaction), you will need to spend time repairing your reputation. Your online reputation is a significant factor when possible clients are choosing between you and your competitors. When you accidentally destroy your brand, it is critical that you take action to repair your online reputation.
Below are some signs that you have destroyed your online reputation – and solutions for repairing it. If your reputation is in severe distress, our team of consultants can help you improve your online presence.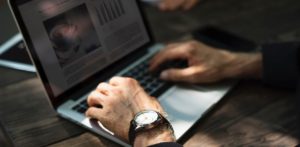 How to Know if You've Destroyed Your Brand
1. Your Sales Volume is Dropping
If you're losing a large portion of your clientele, there is a good chance that you have accidentally destroyed your brand. A company's sales volume will drop drastically when their online reputation has been damaged severely. If you've noticed a decline in revenue, you need to assess your online presence. It's likely that the online presence of your brand is negatively affecting your business. It is essential that you suppress any negative search results by building positive content. A reputation management company can assist you in optimizing this material and rebuilding your brand.
2. There is an Influx of Negative Feedback
You can't ignore it. If the direct feedback you are getting from the public is negative, you may need to repair your reputation. An online search of you or your business will yield results in the form of reviews, press, and comments. If the content that appears on the first page of Google search results is overwhelmingly negative, you've likely destroyed your brand.
If you think the public is misunderstanding your business or brand, you can take action to repair your online image. An efficient reputation management firm can assist you in burying the negative feedback. The top results on Google should showcase the positive brand that you created. Aim to have your official website, active social media accounts, and positive reviews at the forefront. If you need help achieving the search results you desire, you may need to hire a reputation specialist.
3. Your Brand Message is Unclear
Sometimes a brand isn't destroyed by an adverse event or crisis. Often, brands are damaged by ambiguity. If the public is confused by your company's message, they may not take action to interact with your brand. A brand can be ruined merely by being unclear. If you find that people are misunderstanding your brand's voice, you may need to adjust your online presence to reflect your core values. A reputation firm can help you build your reputation in line with the goals of your business.

How Can Reputation Management Improve a Destroyed Brand?
Online Reputation Management (ORM) focuses on ensuring that the positive image of an individual or corporation lines up with the goals of their campaign. It takes more than just suppressing negative information to build an online presence that positively reflects a company. Brand consistency, content creation, and community engagement are all essential factors in building a strong online reputation.
If you think you may have destroyed your brand, contact us now to set up a FREE reputation assessment with a specialist.