Reputation Management for Auto Dealers – Increase Your Sales
Car buyers now have the luxury of researching and comparing auto dealers online before ever even visiting a dealership. According to Autotrader, 46% of people report that they have located a dealer or found dealer information online. Therefore, reputation management for auto dealers has a notable impact on sales. As an auto dealer, your reputation must be clean when car buyers search for information about your dealership. Before customers even step into your showroom, they should be impressed by your online presence and intrigued about doing business with you. Many salespeople fail to implement Reputation Mangement techniques at a detriment to their revenue.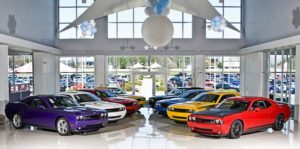 The reviews and testimonials that new car buyers see online will affect their decision to purchase a car with you. Autotrader claims that car buyers spend 59% of their time online researching. Buying a car is a significant purchase, and no one wants to work with an auto dealer with overwhelmingly negative reviews. Reputation management is a vital part of being successful in the auto industry. Auto dealers who manage their online presence will increase revenue and grow their business.
Reputation Management for Auto Dealers – How to Increase Your Sales
1. Customer Service Comes First
You can avoid the process of repairing a negative reputation if you build a positive reputation from the get-go. If you provide outstanding service to car buyers, they are likely to send you word-of-mouth referrals or provide direct feedback in online reviews or client testimonials. This content becomes a vital piece in building your online reputation. The more flattering material there is about you online, the easier it is to push down any negative information in your Google search results. Are unhappy customers posting negative statements about your auto dealership online? A reputation expert may be able to control the harmful content and repair your online presence.
2. Social Media is on the Rise

One-third (34%) of new-vehicle buyers who use social media for automotive information are now posting a picture of their new vehicle on a social site. Facebook is by far the most posted site at 88%, followed by Instagram at 21%. (Autoshopper Study). Auto Dealers should be utilizing social media to find new clients and engage with their audience.
There are several ways that an Auto Dealer can build reliability with car buyers through social media. Posting information about specials and sales events can increase awareness of your dealership. If a previous client posts a photo of their new car, engage in conversation with them by congratulating them in the comments. If they are happy with your services, they may tag or share with friends who are looking for a new car. A social media page for your car dealership can tell you more about the car buying demographic. What can you do to enhance their purchase experience? Twitter, Instagram, Linked In, Facebook, and Google+ are all social media platforms people reference when looking for information on an auto dealer they are considering visiting.
3. Enlist the Help of a Reputation Management Firm
Thorough reputation management is an involved process that can take a lot of time. Most auto dealers discover that managing the reputation of their dealership while also handling sales and financing can be overwhelming. A professional Reputation Management Firm can improve the online reputation of your dealership so that your auto dealer focus on sales. If your reputation is in need of repair, defense, or management, an expert can make the process easier.
Do you want to know more about Reputation Management for Auto Dealers? We can build the reputation of your dealership and increase your sales. Call Repair Bad Reputation for a FREE consultation! 888-805-4121